---
Pay your purchases
on the best flags
Description
Learn How To Have Beautiful Long And Voluminous Eyelashes
➡️ This eyelash styler will literally solve your problems in the blink of an eye!!!
The Electric Eyelash Curler is a game-changer for anyone looking to enhance their eyelash appearance effortlessly
✓ Its innovative design ensures a smooth and easy curling process, granting you beautifully curled lashes that look natural and stay put throughout the day.
✓ Thanks to its quick heating technology, the curler reaches the ideal temperature in a mere 10 seconds, saving you valuable time during your daily beauty routine. Say goodbye to traditional curlers that require constant reheating and welcome the convenience of the Electric Eyelash Curler.
✓ Moreover, the curler's long-lasting effects are a true blessing, lasting up to an impressive 24 hours. Whether you're heading to a special event or just want to rock a glamorous look throughout the day, this tool has got you covered.
Say hello to mesmerizing, fluttery lashes that will leave everyone in awe
Make the Electric Eyelash Curler your go-to beauty companion and enjoy the confidence that comes with having strikingly beautiful lashes day after day 🌸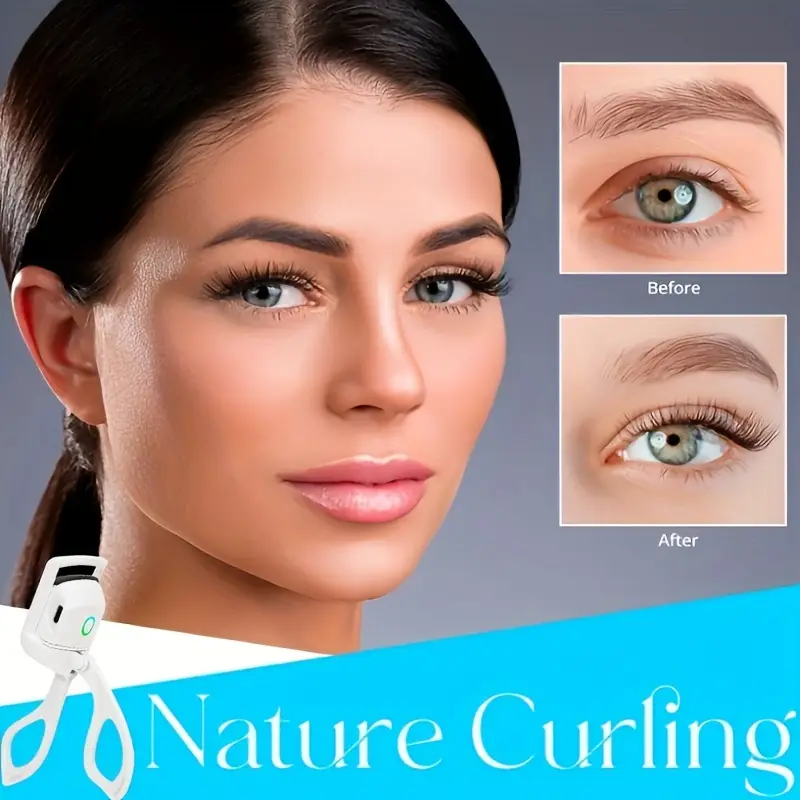 How to use the Eletric Heated Eyelash Curler?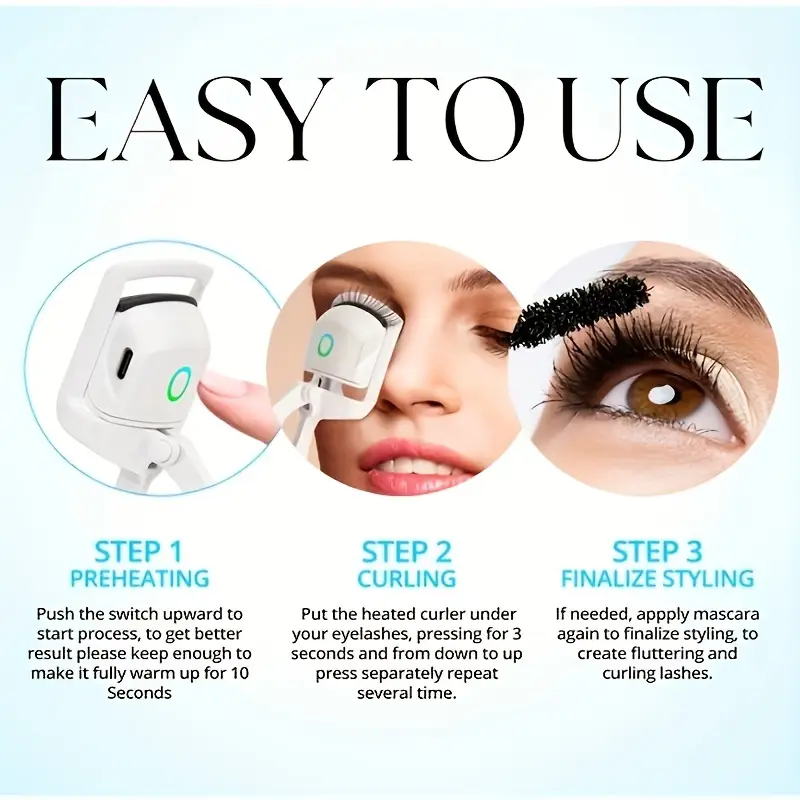 ⭐️ Quick Heating and Easy Use: This lash-heated curler features a fast pre-heat time of 10 seconds, which means that you can get your lashes ready in a matter of seconds! Don't worry, with Sensing Heating Silicone Pad, the Heated Eyelash Curlers don't burn, pinch, or create any discomfort!

⭐️ Portable USB Rechargeable:The heated eyelash curler's curler is conveniently charged via Type-c, The heated eyelash curler has 230mAh, It can work 60mins continuously after complete charging. The power is automatically switched off after 5min of stopping use. The compact and stylish design can be placed in a wallet, handbag, or cosmetic case.

⭐️ 10s Fast Heating & 2 Temperature Setting: This lash heated curler features 2 temperature control options, Low temp - 65 ℃/149°F (green light) - suitable for fine, soft eyelashes, high tem - 85 ℃/185°F( blue light) - suitable for hard, thick eyelashes—single press to switch modes. For women of all lash types and styles, just start your bold eyelash styling!

⭐️ Long-Lasting Lift: Compared with the traditional eyelash curlers, Featuring an ergonomic design with an innovative heating function, our electric lash curler ensures a long-lasting lifting effect. The electric eyelash curler creates the perfect naturally curled eyelashes. Whether a model, actor, singer, anchor, or internet celebrity, you can use heated eyelash curlers to curl your eyelashes faster without a professional eyelash makeup team; after completing this, apply mascara for a better result.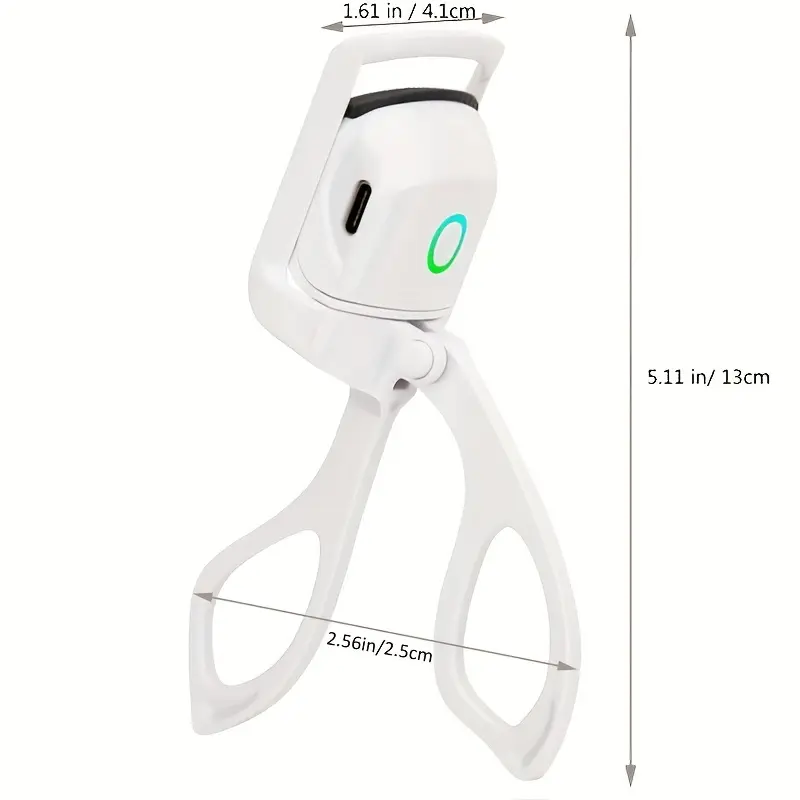 PACKAGE INCLUDES:
1 x Long-Lasting Electric Heated Eyelash Curler