---
Pay your purchases
on the best flags
Description
Reduce cellulite, burn fat, and shape your physique with this device in as little as 8 weeks!
The revolutionary Fat Burner is the most effective weight loss solution in the world, delivering MAXIMUM results in MINIMUM time!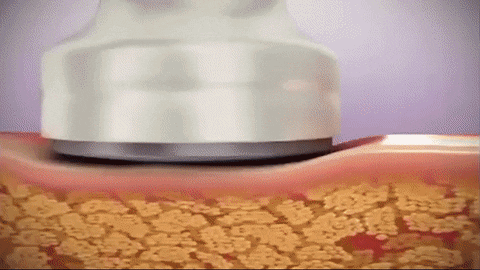 ✓ The Ultimate Home Threatment
No more costly and invasive surgical procedures or lengthy recovery times. Break down fat cells and stimulate collagen production, leaving you with smoother, tighter, and more youthful-looking skin.
Our fat and cellulite burner device is here to rescue you from the frustration.
It targets those trouble areas like the abdomen, thighs, buttocks, arms, and love handles, delivering incredible results right in the comfort of your own home.
What is the 3 in 1 Ultrasonic Fat & Cellulite Burner?
Ultrasonic cavitation is a cosmetic procedure used to safely and effectively break down fat and cellulite deposits in the body.
A 3-in-1 device, it eliminates fat, cellulite, and sagging skin! Everything in one device!
It's a safe alternative to surgical options such as liposuction, with visible results in 8 weeks.


Our 3 Key Benefits
The Glowing Belle 3 in 1 Ultrasonic Fat & Cellulite Burner will provide you with an in-home alternative solution to expensive ultrasonic cavitation treatments, EMS therapies or far infrared saunas.
✓ Burn Unwanted Fat
Safely and effectively get rid of cellulite and stubborn fat.
✓ Remove Cellulite & Sagging Skin
Improve the appearance of sagging skin and reduce fine lines and wrinkles on the face and body.
✓  Pain Relief & Muscle Activation 
The EMS function will activate all your muscle fibers to prevent disuse muscle atrophy and increase blood circulation. This stimulation will cause your muscles to relax and burn fat as energy.
The revolutionary weight loss device that will give you your confidence back and help you shed those extra pounds
Customers see results in as little as 1 - 2 weeks and also report feeling more energetic, confident and receiving more attention!
How Does it Work?
The 3 in 1 Ultrasonic Fat & Cellulite Burner uses advanced technology to help you lose weight. Wondering what that means? It's simple! Ultrasonic waves are a type of sound wave that targets fat cells, breaking them down into a form that your body can naturally get rid of.
This process promotes fat burning and helps you achieve your weight loss goals. No invasive procedures, no complicated diets, just a simple device that works with your body's natural processes. 
It works with the three most effective clinically proven technologies: EMS (Electrical Muscle Stimulation), infrared light, and ultrasonic cavitation.
It is a non-invasive and painless device that uses low frequencies to break down fat cells, which are then eliminated through the lymphatic and urinary systems.
Radiofrequency is also effective in reducing cellulite and sagging skin after cellulite removal.
The entire process slims and tones the body to ensure body sculpting.
Eliminates cellulite, wrinkles, and sagging skin.
The infrared function penetrates into the deeper layers of the skin, which stimulates blood circulation, increases collagen production, and rejuvenates old skin cells.
It makes your skin strengthen and become firmer.
The device does not cause pain, redness, or irritation to your skin.
Contraindications:
✓ Pregnant women
✓ Patients with epilepsy
✓ People allergic to metals
Specifications:
Material: Stainless steel and ABS
Input: Dual voltage
Output: 15V 800mA
Power: 12W
Ultrasonic frequency: 1MHz
Package includes:
1 x Fat and Cellulite Burner
1 x Power adapter
2 x Pairs of EMS pads