---
Pay your purchases
on the best flags
Description
Magic Peel-Off Liquid Lipstick
👄 
This amazing Peel Off Lip Gloss Non-Stick Cup is the perfect way to keep your lips looking glossy and beautiful. It's easy to apply and remove, leaving your lips feeling soft and hydrated. The non-stick cup prevents the gloss from sticking to your lips, making it easy to reapply and keep your lips looking perfect.
Specifications:

1. [Tear-off design] The product adopts a tear-off smear design, which makes the makeup more even and natural.
2.【High Quality Product】The texture is delicate and smooth, easy to apply, easy to tear, moisturizing and lasting, can fully make your lips smooth, plump and sexy.
3.【Remarkable color rendering effect】The color is full, the color is rich, the color rendering is high, and there are 5 different colors to choose from.
4. [Long-lasting makeup] Waterproof and sweat-proof, not sticking to the cup, not staining lips, long-lasting makeup, not easy to fall off.
5.【Compact Design】Portable and durable, small and light, easy to carry, suitable for various occasions.
Note: The color of the product is different from the color of the torn product. When choosing and purchasing, pay attention to the color display on the comparison property map or on the details page.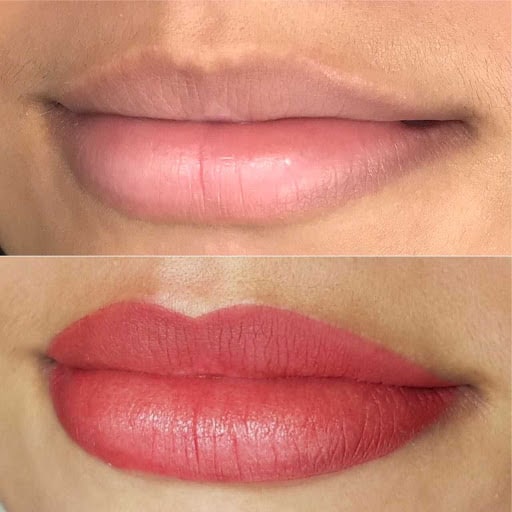 How to use:
1. Wipe off the lip balm on your lips.
2. Apply 2-3 thick coats of lip gloss and leave on for 10-45 seconds, depending on the intensity of your needs. The longer you leave it on, the more saturated the color will be after tearing.
3. Spray 1-2 sprays of activator on lips until lips are slightly moistened.
4. Peel or tear to reveal all-day lip color.
5. Done.
Description:

Brand: Women Idol
Product name: tear off lip gloss
Applicable people: general
Skin Type: General
Net content: 4ml
Shelf life: 3 years
Product color: as pictured
Product weight: 13g
Product size: 6.8*1.6*1.5cm
Product Quantity: 1
Package Included:

1*Tear off lip gloss